Michael Halusek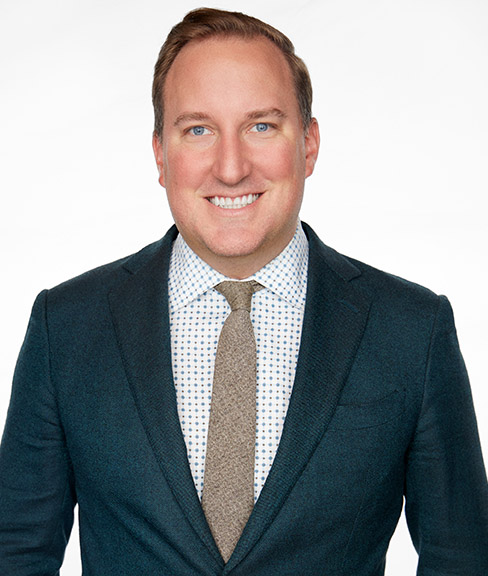 Michael Halusek is a planner and problem-solver that approaches his cases from multiple angles and lenses allowing him to tailor a creative, individualized strategy for each client.
Michael graduated from law school in 2012 with a Certificate in Family Law and graduated from college with dual degrees in Economics and Politics where he played collegiate basketball.
Michael's approach to family law court is not unlike the basketball court. Having played small forward and shooting guard in college, he is disciplined, strategic, and a proven team player.
His competitive, yet pragmatic, nature serves him well in both arenas, and has led to numerous accolades. Since 2020, Michael has been named a Rising Star by Super Lawyers Magazine each year, a designation reserved for the top 2.5% of all Illinois attorneys under 40.
Having served a wide range of clients in Chicago and throughout Illinois, including business owners, doctors, attorneys, first responders, teachers, enlisted military, stay-at-home parents, disabled individuals and their spouses, Michael is dedicated to providing premier levels of service and high-quality representation to every client.
Michael provides counsel to clients in a wide range of matters, including the negotiation and litigation of complex financial disputes, business interests, property valuation and division, maintenance (spousal support), child support, parental responsibility (custody), parenting time, and the enforcement of parental rights.
Additionally, he ensures the protection of clients through the preparation of prenuptial agreements safeguarding clients' financial interests and through civil litigation related to orders of protection, domestic violence, and the safety of his clients and their children.
Prior to joining The Law Offices of Robert B. Buchanan in 2021, Michael worked and trained with some of the preeminent large divorce law firms in Chicago.
In his spare time, Michael focuses on spending time with his family in Riverside, Illinois where he grew up, checking out new restaurants in Chicago, travelling, and playing basketball.