Sarah Casey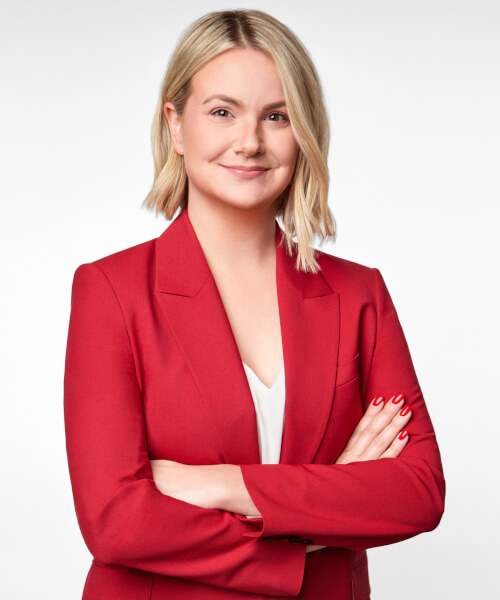 Sarah D. Casey stands as a beacon of integrity and proficiency in the realm of family law. Her unwavering compassion for her clients, combined with her exceptional writing skills and zealous advocacy, firmly establishes her as a true luminary in her field.
Sarah is a distinguished attorney with a passion for family law and a reputation for achieving remarkable results. With a career marked by an appearance before the Illinois Supreme Court, Sarah has demonstrated exceptional expertise and an unwavering commitment to justice.
In 2019, Sarah had the honor of arguing before the Illinois Supreme Court in the groundbreaking case of Charles V. Yakich v. Rosemary A. Aulds. This pivotal case revolved around the constitutionality of Section 513 of the Illinois Marriage and Dissolution of Marriage Act. Sarah staunchly defended the DuPage Circuit Court's decision, asserting that the statute infringed upon the equal protection rights of unmarried parents by compelling them to contribute to their children's higher education expenses, while married parents were not held to the same standard.
Before joining The Law Offices of Robert B. Buchanan in 2023, Sarah carved her own path in the legal landscape, having established a successful family law practice. Her journey also led her to lend her expertise to various prominent law firms in Chicago, where she exclusively practiced family law.
Sarah's extensive educational background forms a solid foundation for her legal prowess. She earned a Master of Social Work degree with a specialization in Children and Families from Loyola University Chicago. Her understanding of the complexities surrounding family dynamics enriches her legal practice.
Sarah is also a proud alumna of the College of Charleston in Charleston, South Carolina, where she obtained a Bachelor of Science degree in Sociology.
In recognition of her exceptional skills, Sarah was honored with the coveted title of Illinois' "Rising Stars" in Family Law by Super Lawyers in 2021, 2022, 2023, and 2024. This esteemed accolade, nominated by her peers, is a testament to her outstanding legal acumen.
Outside of her legal endeavors, Sarah enjoys making pasta from scratch, attending music festivals, playing golf, and taking her beloved dog, Geoffrey, to the dog park.